A professional service provider of clean, hygienic and safe environments
We create clean, hygienic and safe environments for building users to thrive in. There is only one way to create an environment in which people can thrive: provide a space that looks clean, that's proven to be hygienic and lets your building users feel safe. To help your building users thrive, you need an approach that fully integrates all three elements to protect the health and wellbeing of your people and the reputation of your organisation.
Clean
Cleanliness is a sensory experience. It is something that we primarily see, smell and touch. We all make constant and instant judgements about whether a space is clean. You judge it from seeing a smear on a window, a rancid smell from the facilities, or a sticky substance on the underside of a seat. If you consider a space to be unclean, people will assume that its users are not treated with care and respect. And that can damage your reputation.
Find out more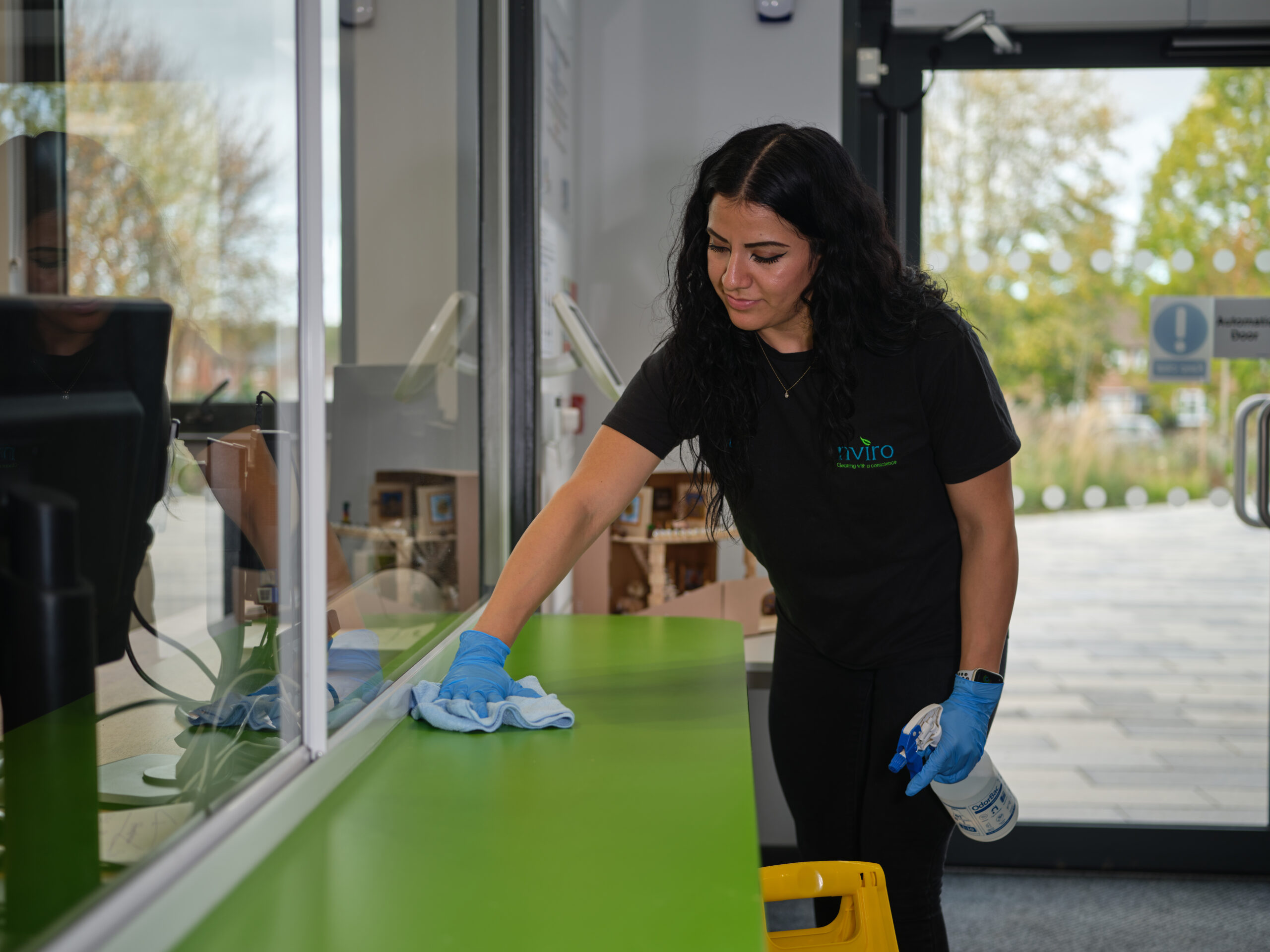 Hygienic
Hygiene can't be seen; it has to be proven. Unlike cleanliness, you can't make instant judgements about hygiene standards in a space. As we learned through the Covid-19 pandemic, bacteria, viruses or pathogens that we can't see can make a big difference to our health. While a sense of uncleanliness might lead you to assume that is it also unhygienic, it is not safe to assume that if it looks clean, it is also hygienic.
Find out more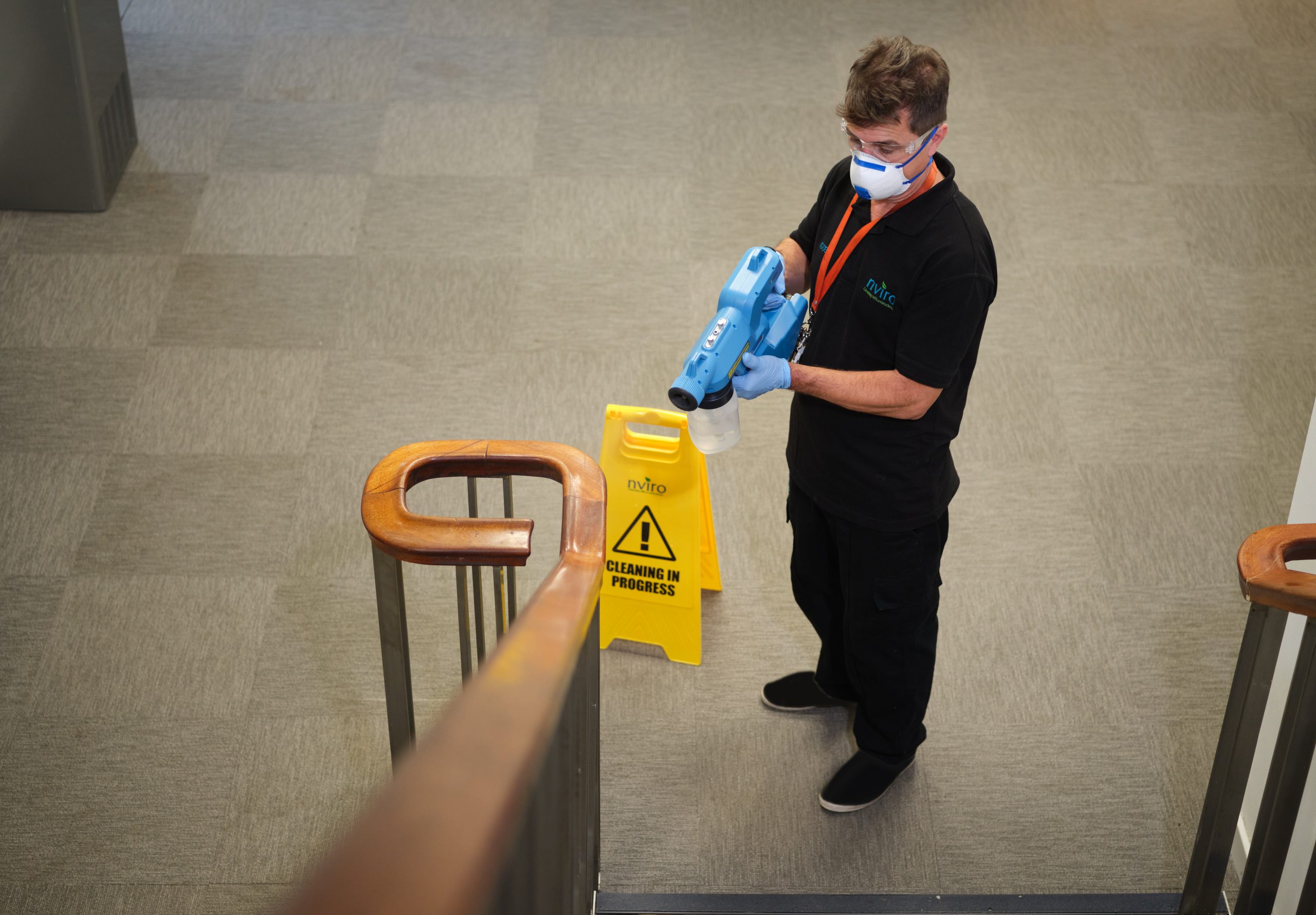 Safe
Safety is something we feel. It's the absence of fear and anxiety. A school leader needs to be concerned with both the physical and psychological safety of their building users and they can foster feelings of safety by ensuring a clean environment, which helps people to know they are cared for.
A hygienic environment protects people's physical safety. However, by communicating how hygiene standards and explaining that the steps have been taken can have a direct impact on how safe people feel in an environment. And that affects their wellbeing and their ability to thrive.
Find out more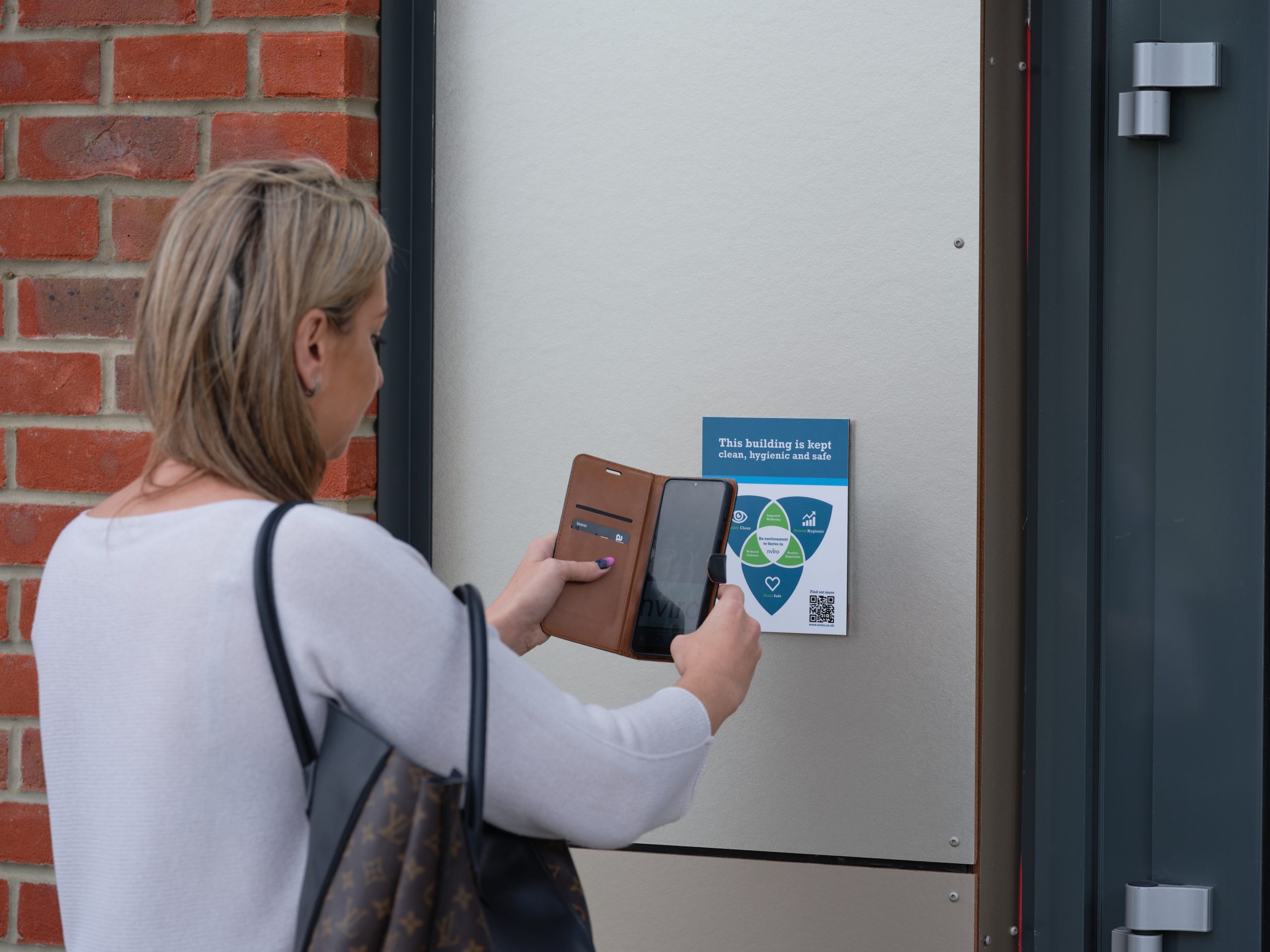 Is your building Clean, Hygienic and Safe?
We have developed the Thriving Spaces Audit to help you identify whether your building is clean, hygienic and safe. This audit is a thorough and detailed analysis that will enable you to identify areas for improvement so your building users are happier, healthier and fulfilling their potential. It allows you to tailor your cleaning services to meet your needs, ensuring a clean, hygienic and safe environment for all to thrive in.
Take the Thriving Spaces Audit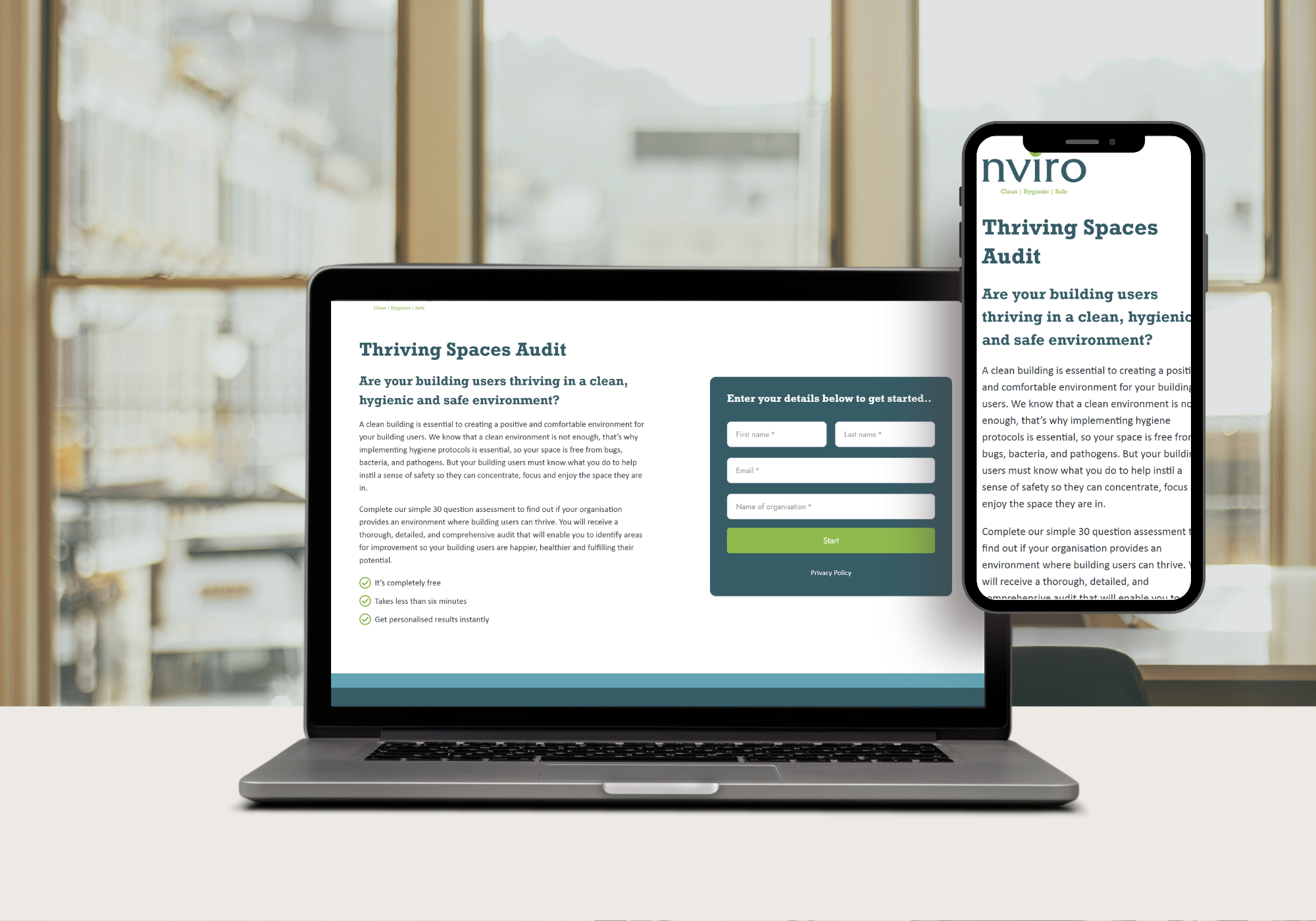 2.5 million m2 cleaned every single day
1,300 devoted cleaning and support colleagues across the region
1,250 clean, hygienic and safe environments
87% of our clients would recommend us
Client Testimonials
Chichester College Group
"Over my tenure as Director of Estates, Nviro's team have enabled the College Group to continue its core mission and facilitated our growth.

I view Nviro not as a contractor but as a delivery partner. They are strategic advisors to Chichester College Group (CCG), and proactively provide recommendations and innovations which support the best interests of our students and staff.

With our continued growth it is really vital that Chichester College Group partner with an organisation that understands our interests and solves problems before they occur. The trust between Nviro and CCG was a key factor in awarding the new five-year contract which sees mutual benefits for both parties."

Rob Kay, Director of Estates – Chichester College Group
St Paul's School
"I just wanted to say how amazed I have been with the cleaning job done in Humanities on the second floor. I'm not sure I have ever seen the place looking quite so dazzling and clean – I spoke with some of the cleaning team yesterday to give my thanks, but I just wanted you also to know how impressive the work has been".

Alexander Isaac - Head of the Humanities Faculty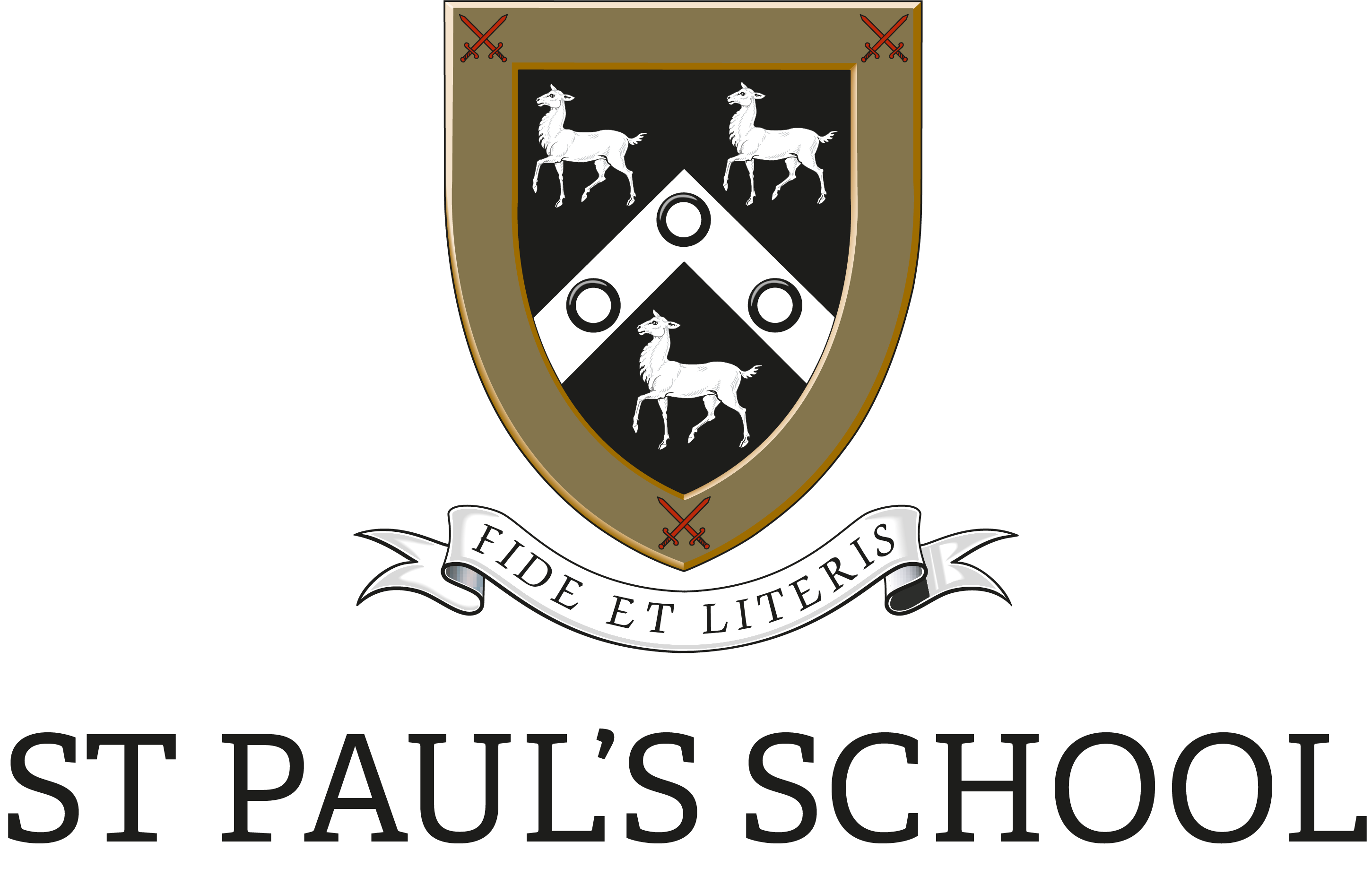 University of East London
"To the whole of Estates, Maintenance and Security for the fantastic work done at Docklands for After Dark. I appreciate that it was a huge extra effort for your teams on top of everything else going on, but I could not have delivered the event without you all. Please pass on my sincere appreciation to everyone concerned. We had more than 4000 visitors and the campus looked spectacular."

Hilary Lissenden - Assistant Chief Operating Officer

Regent's University
"I want to say a big thank you to the team. We have received the result from the Spring 2022 student survey, and 90% of residents say they are really happy with the cleanliness of the University. I believe this is a new record! Thank you very much for your hard work."

Bianca - Hall Administrator
Fareham College
"Personally I was very pleased to hear that Nviro had secured the contract at Fareham College. Reviewing their contract proposal, I noted the emphasis they placed on looking after their people so they looked after their clients, whilst supporting them with the latest innovative equipment and training.

Nviro took "The Baton" from the outgoing contractor in June 2017 and they have not dropped it yet, on the contrary they are going for GOLD and present indications are they will achieve their aim. Picking up a contract during a deep clean period is not an easy task but teething problems were minor and far outweighed by some early major wins, in particular the deployment of the Sky-Vac to clean the atrium."

Nelson Williams - Estates Services Manager